Reading time: ( words)
Four days after completing the Route 66 Marathon was Thanksgiving Day. Why not celebrate the holiday partaking of the growing trend of running a race before gorging on turkey?
I was really concerned I was going to hurt myself by not giving myself ample recovery time after the marathon, but I decided I'd listen to my body. If I felt too weak/sore/tired/painful to run, I'd abstain.
The morning came, and I got up super early to fire up the smoker for our turkey. I did a bit of stretching and self-assessment and determined that I was in reasonable shape to run.
My son Mason, on the other hand, wasn't feeling up to it. He woke up with a serious stomach ache and ended up throwing up all over the floor. Lori volunteered to stay home with him while I ran, so I reluctantly left for downtown OKC to compete in the Turkey Tracks 5k race all on my own.
The Race
Since I felt pretty good, I decided to use the lessons I learned from suffering on the marathon and push through to the finish. I didn't have a particular goal in mind, but beating my PR by any number would be nice.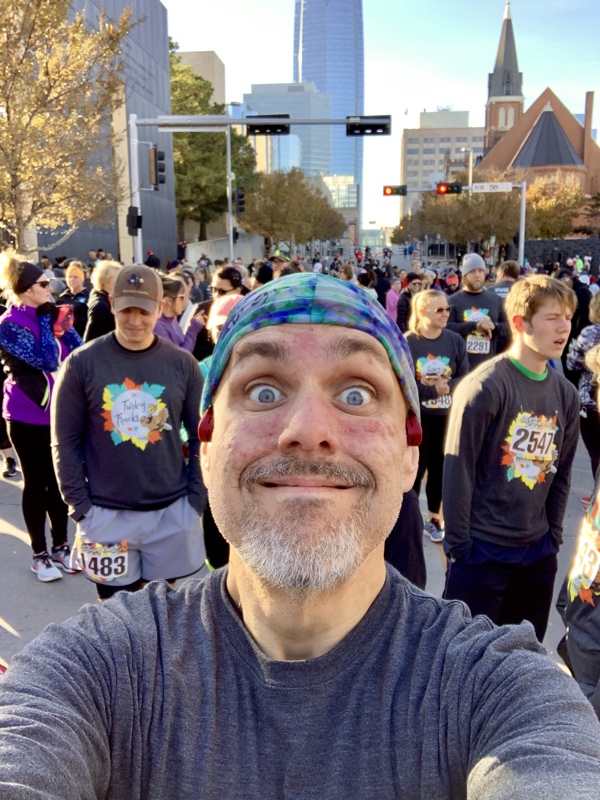 The course itself is fairly flat, and familiar to me as I've run several races in the area. It starts at the OKC Memorial, heads north on Harvey, and around the neighborhoods to the north like Heritage Hills, and loops back to the Memorial.
I pushed hard from the start, ignoring my usual reprimand of starting easy, and found myself passing other people. The first mile was pretty easy and I felt great. I was grinning ear to ear, enjoying the brisk air of the morning.
At the second mile, a small uphill climb made me a little more aware of my body, but I quickly reminded myself it had nothing on the hills of Tulsa, and I pushed forward. My pace remained strong.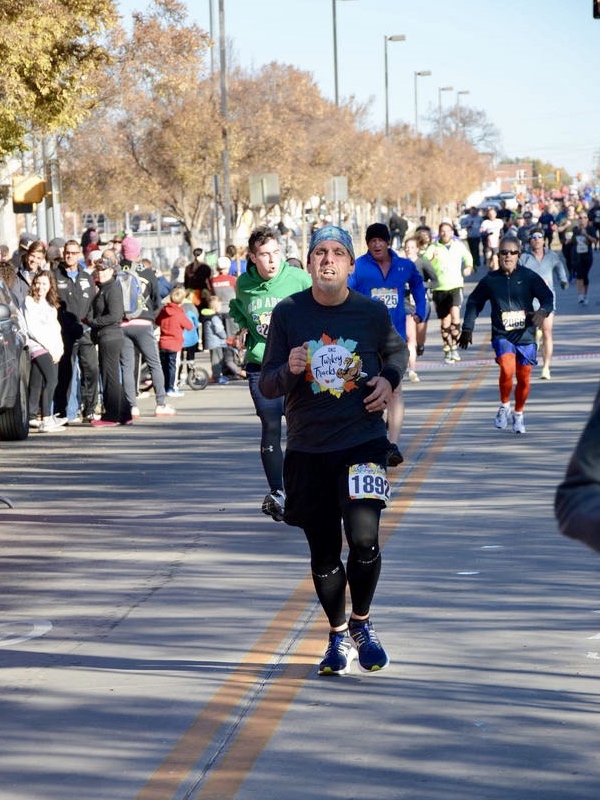 I finished the race, noting that my lungs were burning but feeling good, and my legs were also sore in a pleasant way. As soon as I stopped I noted my time: 24:52.
Not only did I PR my 5k time, I finally broke the 25-minute mark for a 5k race, a goal I had not anticipated on breaking any time soon. I was floored.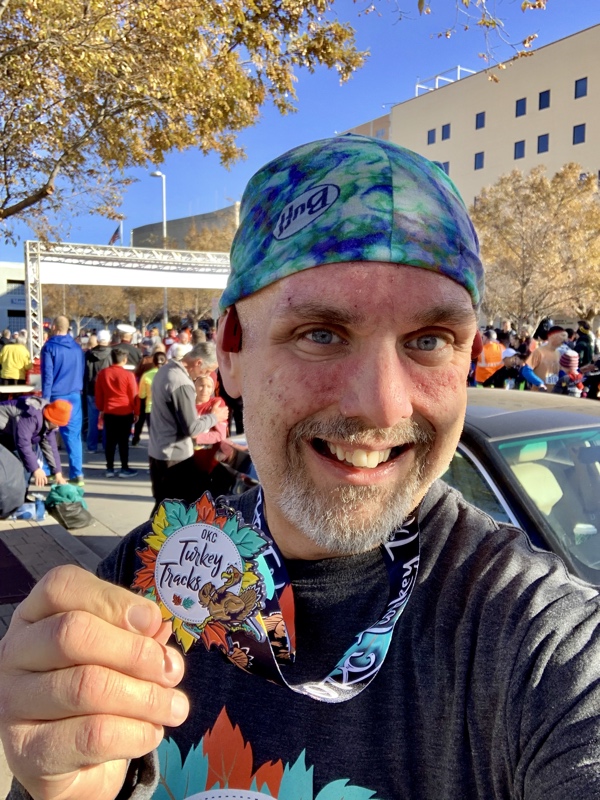 The Takeaway
This race reinforced the lessons learned from the Route 66 Marathon: Being more aware of my body, I can learn to listen to the difference between fatigue and serious pain. I can suffer, push through the pain of exertion, and allow my body to thrive as I run. I am capable of so much more than I give myself credit. I am a runner!